Oh my I've bought another Red Lipstick but!!
It was fully worth it.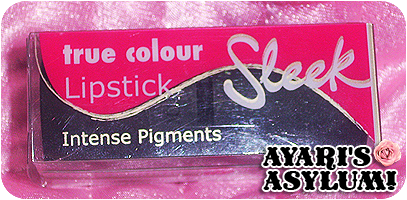 Why I love SLEEK's True Colour Lipstick Collection...
The colour's are always vibrant and bold, which means they suite all skin tones whether your a delicate ivory or dark chocolate.

They're long wearing and have a really nice non oily texture, you wont have to constantly re-apply them or worry about them rubbing onto your teeth.

They are also very comfortable

and don't dry out your lips which is always good.


SLEEK's True Colour in Wine 844 glides on like a treat and has a warm rich colour which I adore!
It reminds me of the red cherries that grow in our back garden.
The price was a beautiful £3.29 and I'd definitely buy it again so I'll give it a
5/5.


Me being sinfully vain
Oh well...I love me
...No one else dares to lol xoxo




I hope you all enjoyed
xoxo